(LT) - [biography] - [country] - [folk] - [jazz] - [academic] - [news] - [music] - (EN)

FOLKLORE
In 1979 Algirdas Klova went to the first folk expedition in his life. It was the beginning of his work in the folklore science. Till now he had visited all Lithuanian regions, became acquainted with songs, dances, instrumental music, instruments and their makers, small folklore, usual countrymen. Probably the expeditions stimulated him to prepare two scientific works, which were presented in the international conferences in Riga, Vilnius, and Palanga. The names of these works are "Lithuanian folk instruments in folk-lore and in man's life", and "Synthesis of Lithuanian folk-lore with other genres of music". A. Klova had compiled and published over ten little collections of folk examples. With the firm "Bonifa" he prepared and published series of MC "Lithuanian folk groups".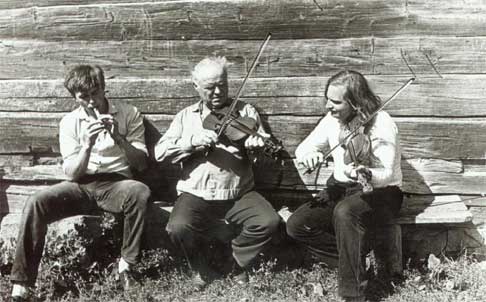 In 1981 A.Klova went to Vilnius University folk group "RATILIO" (leader Zita Kelmickaitė). In 1983 he started to work as a leader of "Ratilio" instrumental group. This continued till the 1988. This group had visited Russia, Latvia, Estonia, Poland, France and Switzerland, made recordings in radio, TV programs.
"VYDRAGA" - Lithuanian folk group. In 1988 Algirdas Klova organized this group, and is the leader till our days. The group had organized folk expeditions, had founded youth folk studio, recorded and published 4 MC, 1 CD, prepared over 10 different musical programs about Lithuanian folk history, filmed themselves in 4 Lithuanian TV programs, made more then three hours of music for Lithuanian radio stocks. They tried to join folklore with other musical genres. "Vydraga" had participated in many concerts, festivals in Lithuania, Latvia, Poland, Russia, Argentina, Germany, Denmark, Sweden, France, and Italy.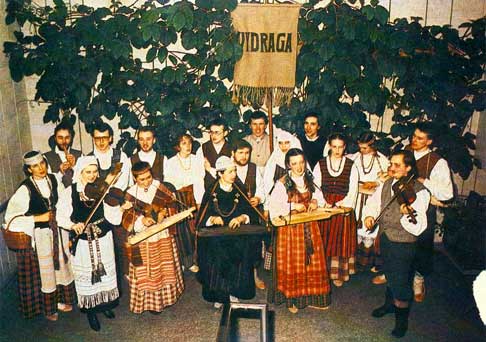 In 1996 "VYDRAGA" was re-organized to five people instrumental group. In such a composition, they published CD, and presented it in NATO residence in Brussels. They had participated in various festivals in Lithuania, Latvia, and the Faeroes Island, played in Expo 2000 in Hanover. They perform Lithuanian and other world countries' folk music.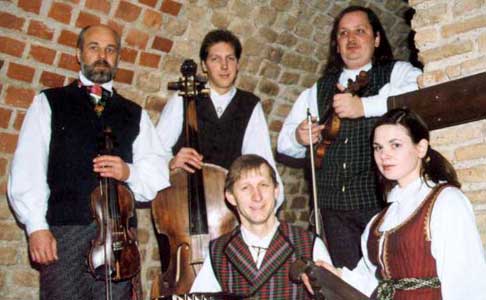 GRIEˇYNĖ - in 1992 A.Klova and A.Lunys organized international instrumental folk music festival. It is organized every second year. Musicians, little groups, masters of instruments, other enthusiasts come to this festival. Musicians from Peru, Poland, Iran, Norway, Russia, Latvia, Denmark, Finland, Ireland had participated in the festival. Exhibitions, meetings, dancing schools, folk movies, workshops, evening parties are being organized during the festival. MC of every festival is being published. The producer is Algirdas Klova.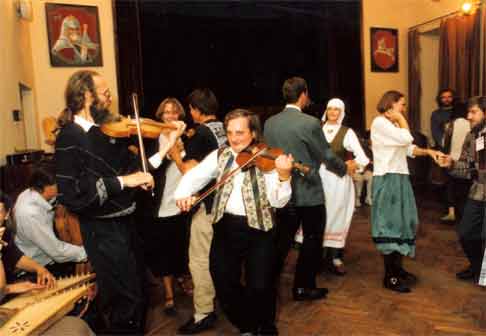 (LT) - [biography] - [country] - [folk] - [jazz] - [academic] - [news] - [music] - (EN)