(LT) - [biography] - [country] - [folk] - [jazz] - [academic] - [news] - [music] - (EN)

COUNTRY
A.Klova was the best country music instrumentalist in Lithuania in 1995, and in 1996; Lithuanian Country musicians' association vice-president in the 1995, and president in 1996 - 1999; have prepared solo country bluegrass CD, books "USA fiddlers' melodies", and "USA children songs", had translated to the Lithuanian language and published USA country music history, lectures about country music. In 1994 he was the first who started to organize Lithuanian Country Music Arrivals.
In 1998 he was invited by traditional USA country music president to participate in USA country music and dance festival in Vienna, and in 2000 he participated as a producer at the festival "Piknik Country Margowo". With his own group "Country Blues Session Band" won the second prize in competition "Country Europe '99". He played jam session with Country Music stars: John Hill, George Hamillton V, Liz Mayer and others.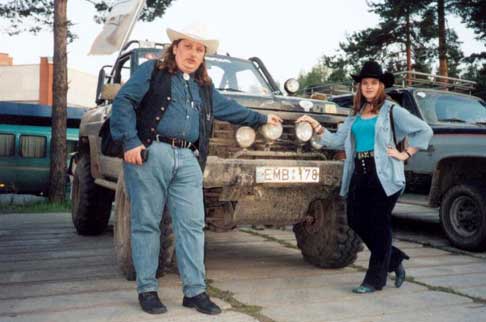 KIKILIS is the second country music group in Lithuania, which was organized in 1981. This group participated in various youth music shows and was awarded. The leader and founder of this group - Algirdas Klova. The repertoire consisted of traditional country and bluegrass melodies, Lithuanian folk songs, music of A.Klova and R.Muzikevičius.

GRASS & EVER new grass music group that was organized in 1995 for a purpose to present country music for young musicians. The leader and founder - A.Klova. In 1996 they arranged a tour in Lithuania.

BLUEGRASS FRIENDS - join Lithuanian - USA bluegrass, newgrass and country music project (in 1997 and in 1998). The leader is A.Klova. They took part in festivals "Country Joninės '97; '98" in Šiauliai, "Visagino Country '97", "Vasaros Maratonas '98", arranged tour over Lithuanian towns.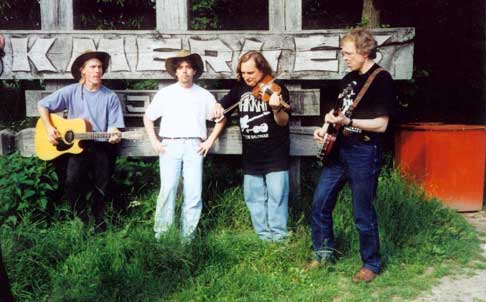 COUNTRY BLUES SESSION BAND - was organized in 1996 by A.Klova. The group consists of three blues and country music artists: Julija Ritčik - vocal, percussion; Alexandr Belkin - guitar, vocal; Laimonas Staniulionis - percussion; Algirdas Klova - violin, Irish flute; Alius Sirgėtas - banjo; Rimantas Jasenka - bass guitar, vocal. They participated in the festivals "Visagino Country '97"; "Bielsko Bialo 1997" (Poland), "Ciemnograd '97" Osiek (Poland); "Piknik Country" Margowo (Poland). The group won the second prize in the competition "Country Europe '99". In 1997 they gave concert with USA jodler Paul Belanger, prepared CD, made a video clip. In 2000 they filmed a concert of real sound in Lithuanian TV. In 1998 they recorded MC "LCMA presents".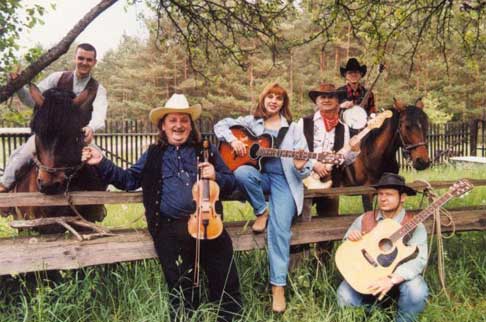 "COUNTRY SALOON" -
the only constant radio broadcast in Lithuania about Country music
. It was born in 1992, in radio station "Vilniaus Varpas". From the 1994 it is broadcasted by radio station "Laisvoji banga". Algirdas Klova tells in it about the real country music and country lifestyle. The material A.Klova gets in his own ways: from the artists, recording companies, associations. In the broadcast you can hear various country music, to know miscellany from USA, Russia, Poland, Holland, Latvia, Bulgaria, Canada, all Lithuanian representatives of this genre participated in this broadcast.
"COUNTRY SALOON" - is series of concerts, which used to be organized once in a month. It began in 1994 in the music club "Langas", and later moved to the Pub "Prie universiteto". It's organizer, leader and producer is Algirdas Klova. Musicians and groups from USA, Canada, Denmark, Norway, Hungary, Russia, Latvia and Bulgaria, all the Lithuanian groups and soloists made concerts in "Country Saloon".
"COUNTRY SALOON" - is TV program, about Lithuanian country achieves, commonness of cowboys: jeans, colts, horses, whisky, girls and beer. You can hear news from Nashville and other USA places - the homeland of Country Music -, country stars' concerts, biographical facts and video clips. The author and leader is Algirdas Klova.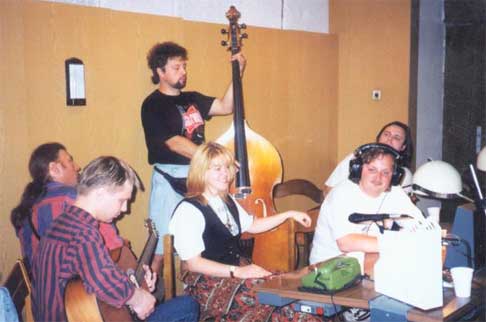 LITHUANIAN COUNTRY MUSICIANS' ARRIVALS. Algirdas Klova organized the first arrival the 6th of January in 1994 in Vilnius. All Lithuanian country musicians participated in these arrivals. Rock, blues or jazz masters used to prepare country music programs. It was the first acquaintance of blues, rock, and jazz musicians with country music. After that, they prepared country music programs, or joint projects with country musicians. Guests from Poland and Latvia had participated in the arrivals.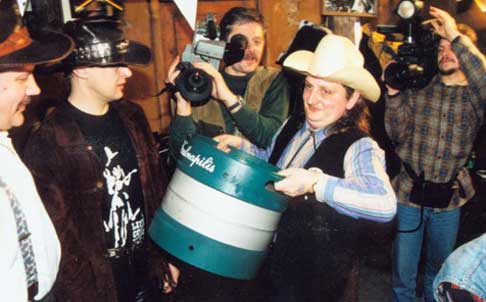 LITHUANIAN COUNTRY MUSICIANS' ASSOCIATION - was founded the 23rd of February in 1995 by A.Klova, the president (1996-1999) of this association. During the period, when A.Klova was the president, he entered into official relations with country music organizations, festivals, publishing firms, producers and musicians of all over the world. A.Klova registered LCMA according to the Lithuanian laws, as a voluntary organization, which unites musicians, who perform, or popularize country music in other ways, for common activity. He had gathered Lithuanian country music archives and left it for the association, published MC of LCMA groups and soloists "LCMA pristato '98" ("LCMA presents '98").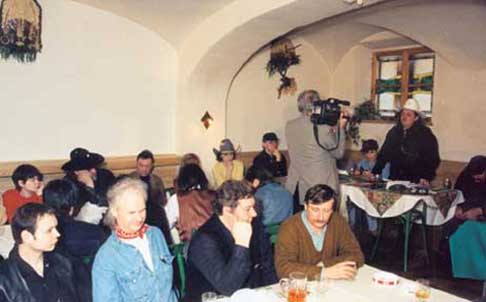 VISAGINO COUNTRY - International Country Music Festival. In 1995 A.Klova was the presenter of the concerts, in 1997 he was the producer of this festival. A lot of stars participated in this festival - Liz Mayer, "Limeliters", Paul Belanger, the president of NOFTA David Henry. David Henry had organized Old time country music Workshop with his daughter, for the first time in Lithuania.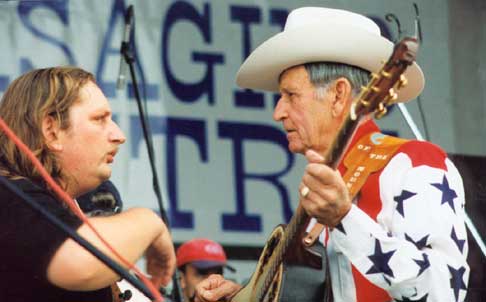 "USA fiddlers' melodies" - collection of old time, country & western bluegrass standard notes, with many best known USA fiddlers' photos. Publication is devoted to children, youth and all musicians who want to know about fiddling school. There you can find comments, history facts, references, how to perform. Compiler, editor, the author of comments and references is Algirdas Klova.

"USA children songs" - collection of USA children songs devoted to Lithuanian children. There are many photos and pictures. The songs are grouped to the genres - lullabies, family, joke and occasional songs. All the songs have Lithuanian text, comments and notes. Compiler, editor, author of comments and references is Algirdas Klova.

(LT) - [biography] - [country] - [folk] - [jazz] - [academic] - [news] - [music] - (EN)