Algirdas Klova was born in 1958, the 26th of October, in Kaunas.
Father - well-known painter, mosaic maker Boleslovas Klova (1927 - 1986).
Mother - pharmacist, Violeta-Genovaitė Klovienė (1935).
Sister - Aušra Klovaitė-Berezinienė - piano player.
Wife - Jūratė Miškinytė-Klovienė (pseudonym - Jūnė).
In 1965 - 1973 Algirdas had studied in Kaunas J.Naujalis art school.
In 1973 - 1978 he had studied in J.Gruodis higher music school, and finished composition class.
In 1978 - 1983 A.Klova continued his composition studies in the Lithuanian Music Academy. He had studied in the department of composition. His teacher was professor J.Juzeliūnas. During study years he interested in folk music and took part in various folk expeditions.
In 1984 he entered the Lithuanian Composers' Union youth group, and in 1986 he became a member of this Union.
In 1980 he organized the second Country music group in Lithuania "KIKILIS" and was the leader of this group till 1985.
In 1983, after graduating the Academy, he got an appointment to work in the Lithuanian State TV and Radio committee as a sound producer. He had worked there till 1991.
In 1984 - 1988 he was the leader of the instrumental group of Vilnius University folk group "RATILIO".
In 1988 he organized youth folk group "VYDRAGA". They made a lot of concerts in Lithuania and foreign countries. In 1996 the group was re-formed to the 5 people instrumental folk group "VYDRAGA", which exists till our days.
In 1990 - 1995 A.Klova had worked for a newspaper "Muzikos Barai", as a correspondent. In this one and other newspapers he had published over 100 articles about all the genres of music. He also writes for encyclopedias and for other publications. He had compiled and published some Lithuanian folk collections at the Lithuanian Musicians Society. Together with the firm "Bonifa" he started to publish series of sound cassettes "Lithuanian folk groups".
For some time he was a teacher in Vilnius Conservatoire Folk department, and at the Music Academy in the department of Art of Theatre.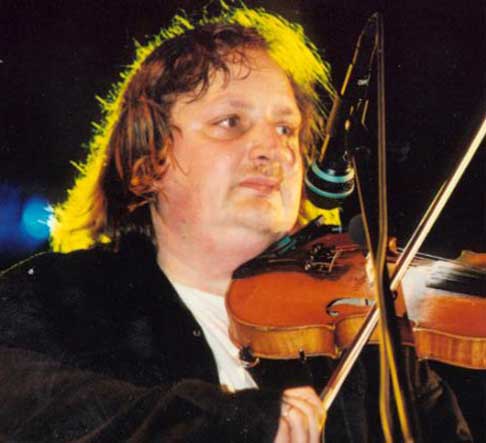 From the 1991 together with A.Lunys, who works in Lithuanian Folk Culture Center, they started to organize international instrumental folk festivals "GRIEŽYNE", in Vilnius. He is a manager for Lithuanian and foreign groups.
In 1991 - 1994 A.Klova had worked in radio station "Vilniaus Varpas". There he was a music editor and leader of radio programs.
From the 1994 he runs a broadcast "Country Saloon" in radio station "Laisvoji Banga".
From 1994 A.Klova organizes Lithuanian Country Musicians Arrivals. In 1995 was formed the association of Lithuanian Country Musicians. A.Klova becomes a vice-president, and in 1996 - 1999 he is a president of this association.
In 1995, and 1997 he was a producer of festival "Visagino Country".
In 1996 he made a telecast "Country Saloon".
From the 1996 he reads lectures about country and folk music, takes part in conferences, makes a lot of concerts in Lithuania and foreign countries.
From the year 2000 together with his wife, he leads for the project "For children and their parents" in Vilnius Teachers' Club.
In 2000 he prepared two books for the publishing: "USA fiddlers' melodies", and " USA children songs", an author songs album for Jūnė "Mintys smėlyje" (Minds in the sand), solo country and bluegrass album, works for the magazine "Laiko balsas".

(LT) - [biography] - [country] - [folk] - [jazz] - [academic] - [news] - [music] - (EN)