TITO & TARANTULA @ LT
Rudstock 2004 Festival
08.06-08 [V-VII] Rūdiškės
Webs:
www.titoandtarantula.com (official)
www.bmg.ch (BMG GSA)
AMG info:
Latin rockers Tito and Tarantula were headlined by singer/guitarist Tito Larriva, previously best known for founding the seminal Los Angeles punk band the Plugz. Larriva was born in Ciudad Juarez, Mexico but spent his early years living outside Fairbanks, AK; his family later relocated to El Paso, TX, where he studied violin and flute as a member of his school orchestra. After high school he flirted with attending Yale University before landing in L.A. during the mid-1970s; there Larriva formed the Plugz, which in 1979 released their debut LP Electrify Me, the first album to emerge from the city's thriving punk scene. Shortly after scoring Alex Cox's 1984 cult classic Repo Man, the Plugz were rechristened the Cruzados, signing to Arista to release a self-titled 1985 LP; After Dark followed two years later, and the group disbanded in 1990. From there Larriva continued writing film music, also turning to acting; with guitarist Peter Atanasoff and a host of other L.A. session vets he eventually formed Tito and Tarantula, which quickly emerged as a major favorite on the local club scene. Among their most vocal supporters was filmmaker Robert Rodriguez, who not only enlisted the group to contribute material to his movies Desperado and From Dusk till Dawn but also found small roles for Larriva in both; Rodriguez additionally helped produce 1997's Tarantism, released on the band's own Cockroach label. Hungry Sally and Other Killer Lullabies followed in 1999. (by Jason Ankeny)
Band info:
For over twenty years now, multitalented Tito Larriva has been going his own way through the world of music and film with notable consequence. In doing so, he has steered clear of choosing from among those well-traveled roads invariably prescribed by the mainstream, instead deciding on a smaller, more inconspicuous and winding path – one of those paths that only reveal their destinations to those that take it. And so native Mexican, Larriva, when he was starting to make music with punk bands like "Flesh Eaters", "The Impalas", "Plugz", or the "Cruzados" would never have imagined the possibility that at the end of 2001 in Berlin, he would be given a German television award, in the category of "Best Music", by a tie and evening gown attired audience, for the Film, "Der Schrei des Schmetterlings" ("The Scream of the Butterfly")… at the time he just didn't care.

Tito & Tarantula had already been around for a long time before the legendary performances at the "Titty Twister" Club in Quentin Tarantino's classic film ("From Dusk Till Dawn") or in Robert Rodriguez' "Desperado". Since 1992, Larriva and guitarist Peter Atanasoff celebrated with various friends at live weekly jam sessions in the cafes and clubs of L.A., at big, spontaneous parties. He reminisces about those times: "At some point, more and more people came to see us. After we did "Desperado" and "From Dusk Till Dawn", it was clear that something big was happening with us". And, as a matter of fact, it happened in 1997 with the long-awaited record debut, when the rough, dusty "Taranantism" Tex-Mex-rock was grand cinema that made fans and the critics dizzy in the heads. Intro wrote: "Universally appealing to all walks of life, yet resistant to wear. Compliment!"

As a musician and an actor, Larriva was from then on in demand as he had rarely been before: besides the two other releases of Tito & Tarantula, he wrote sound tracks for, among others, Oliver Stone's, "U-Turn", Wim Wenders' "The Million Dollar Hotel", Davis Byrnes' "True Stories", "Dream with the Fishes", or "Kai Rabe gegen die Vatikankiller" ("Kai Rabe Against the Vatican Killers"). In his favorite role as outlaw he participated, among others, in films like "The Million Dollar Hotel", "True Stories", "Born in East L.A.", "A Little Harmless Sex", and "Americas Most Wanted".

When asked about his success, Larriva answers humbly: "Success to me is when you reach a point in life when you desire nothing, and are content with who you are and what you have." Again, one gets the impression that this is a man speaking, who has walked his path without loosing his true bearings. Tito's dream of a joint concert with the Beatles, the Sex Pistols, and Nirvana (Tito: "They changed the world") must, unfortunately, remain just that. Nevertheless, Tito & Tarantula are coming to Europe for a concert tour! The editor of the Houston Press once put in a nutshell what this means: "In live performance, Tito & Tarantula are truly deadly." Let's all look forward to this live event and hope that Larriva's other wishes are soon fulfilled: a leading role in a road movie "with lot's of monsters, outlaws, and rock 'n' roll" and to – with respect to the music: "Make another one of these".
Line-up:
Tito Larriva (vocals, guitar)
iO Perry (bass)
Peter Atanasoff (guitar)
Udo Masshoff (drums)
Band albums
:
| | | | |
| --- | --- | --- | --- |
| | | | |
| Tarantism (1997) | Hungry Sally & Other Killer Lullabie (1999) | Little Bitch (2000) | Andalucia (2002) |

OST albums
:
Desperado

(199

5

)

From Dusk Till Dawn

(199

6

)

The Million Dollar Hotel

(2002)

Once Upon a Time in Mexic

o

(200

3

)
Photos: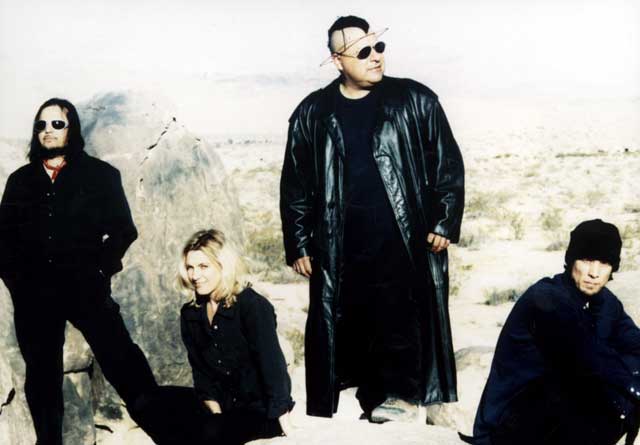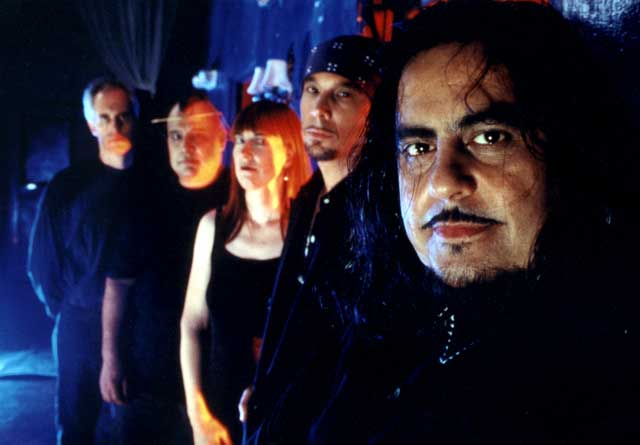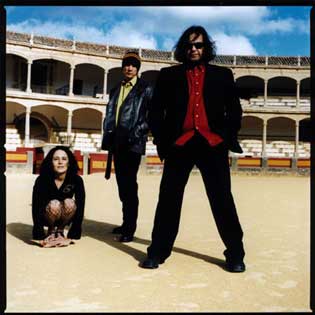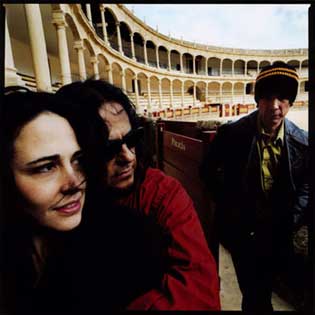 Banners:
468 x 60



400 x 50